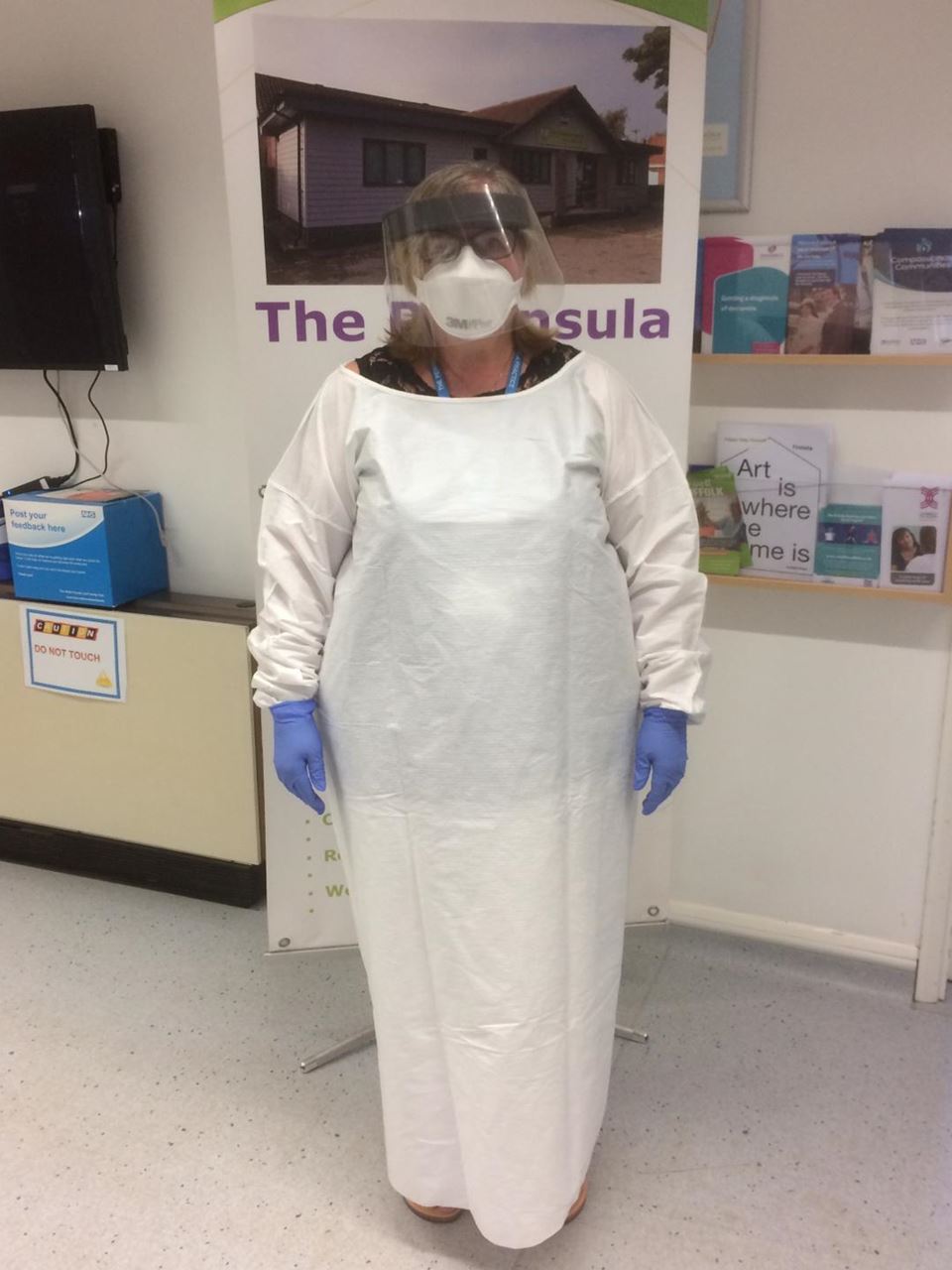 Personal Protection Equipment Fit Testing
In the event of an emergency, to protect both patients and staff, all of The Peninsula Practice team have been Fit Tested for a Filtering Face Piece 3 (FFP3). These masks are designed to filter out dust, particles or aerosols and they provide protection against transmission of viruses and bacteria via coughing and sneezing, or procedures that cause air movement.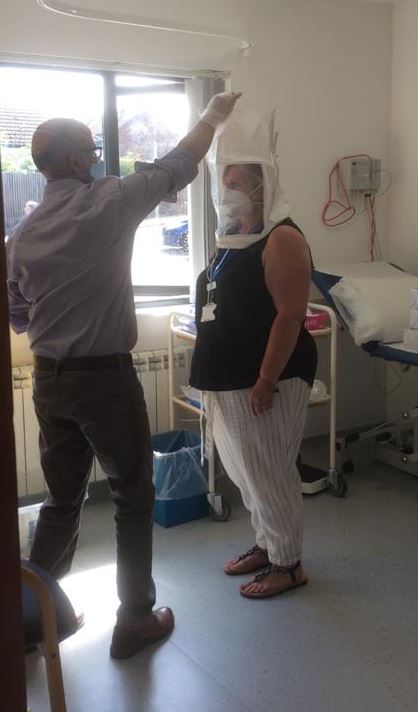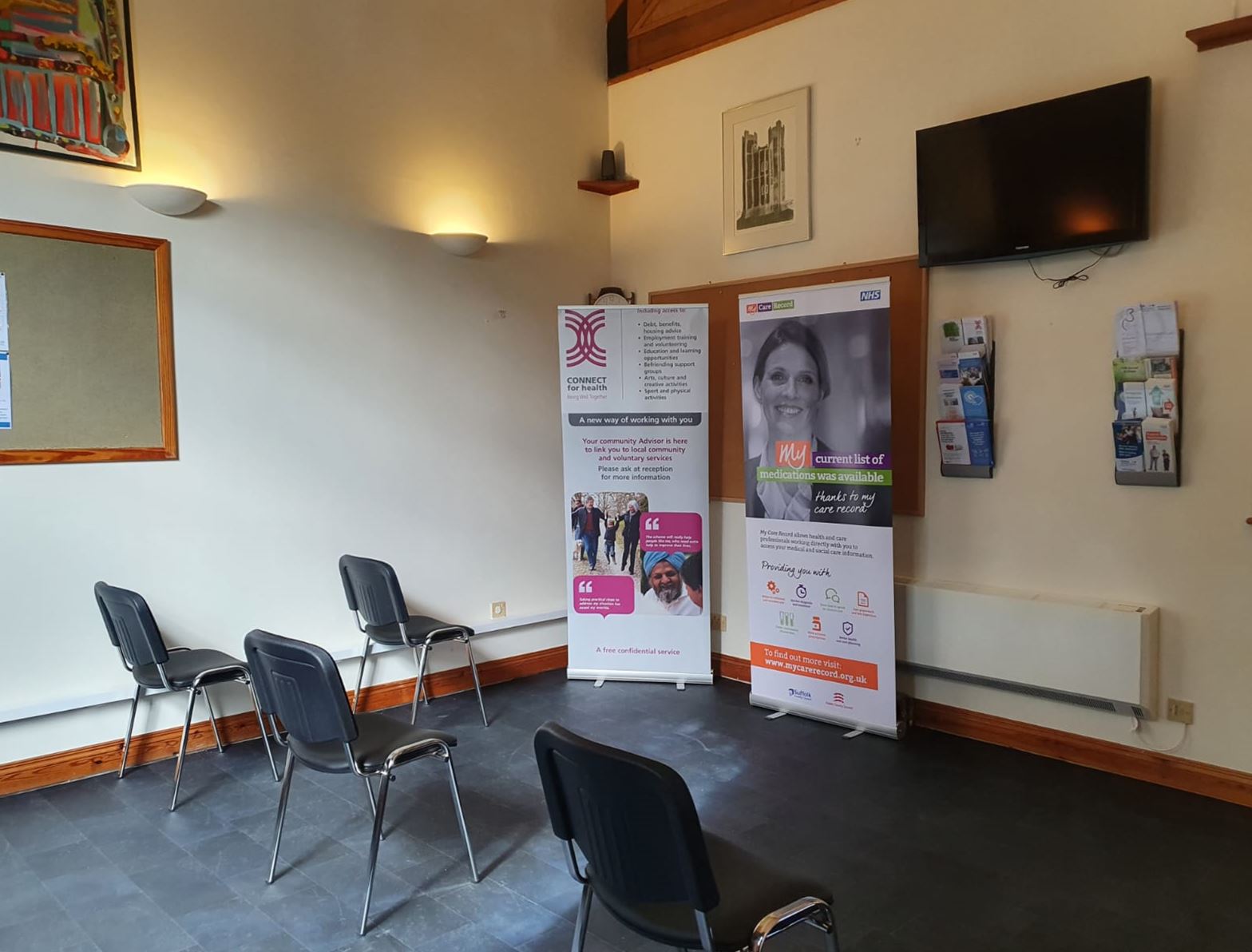 Improvement to Aldeburgh Waiting Area
We have refurbished Aldeburgh Waiting Area to bring it in line with infection control standard.
Questions and Answers from Public Zoom Meeting 04.06.20
Please click on this link to access Questions and Answers from Public Zoom Meeting 04.06.20
New Shielding Screen at Church Farm Aldeburgh
We recently installed a new shielding screen for reception at Church Farm Aldeburgh.
Changes to Our Services Practice Update
Please be aware that from 15 June 2020 our services will change as follows however WE MAY AT SHORT NOTICE HAVE TO REVERT TO OUR FALLBACK POSITION, OF ORFORD BEING THE DESIGNATED SITE TO SEE ALL PATIENTS FACE-TO-FACE.
DISPENSARY
Orford and Alderton will both be open as per pre Covid opening hours. Patients will be able to collect their prescriptions through exterior dispensary windows. We ask that patients queue honouring social distancing advice of two metres. Please do not call dispensary – prescriptions are still taking 5 working days.
OPENING HOURS
Pre Covid opening hours, but the doors will remain locked at all sites so please telephone the surgery for appointments, results or queries.
Alderton Surgery
Monday 08.00 - 14.30
Tuesday-Friday 08.00 - 18.30
Orford Surgery
Monday 08.00 - 18.30
Tuesday Closed
Wed-Friday 08.00 – 13.00
Aldeburgh
Monday-Friday 08.00 – 18.30
Hollesley
Temporarily closed until further notice. – Repeat prescriptions requests will continue to be collected from the site.
APPOINTMENTS
All appointments will be by telephone unless a patient is asked to attend the surgery for a face-to-face appointment. One clinical team will manage telephone, video and online consultations. A small group of clinical staff to will see patients face to face where there is a clinical need, thus reducing the risk of infecting patients and staff.
We are only able to accommodate essential blood appointments, because these appointments, which normally take 5 minutes, but now, due to infection control take 20 minutes.
Patients' who have transport will be asked to support our service by attending Landseer Road for bloods. To pre-book appointments at Landseer Road online: www.esneft.nhs.uk/service/bloodtests or telephone 03331 032220.
When attending a face-to-face appointment at the surgery please remain in your car or the car park until a member of staff comes to collect you. And if you have a facemask please wear it.
We encourage all patients, if possible, to use our e-consult service; which offers online consultations with our clinicians. The link to our e-consult service can be found on our website: www.thepeninsulapractice.co.uk/econsult
RECEPTION
Our team are here to help you. For infection control purposes we are making internal structure changes and we request that patients honour social distancing at all times.
PLEASE BE AWARE THAT WE MAY AT SHORT NOTICE HAVE TO REVERT TO OUR FALLBACK POSITION, OF ORFORD BEING THE DESIGNATED SITE TO SEE ALL PATIENTS FACE-TO-FACE.
For all practice updates please see our website www.thepeninsulapractice.co.uk/edit/coronaviruscovid-19 or The Peninsula Practice Facebook page.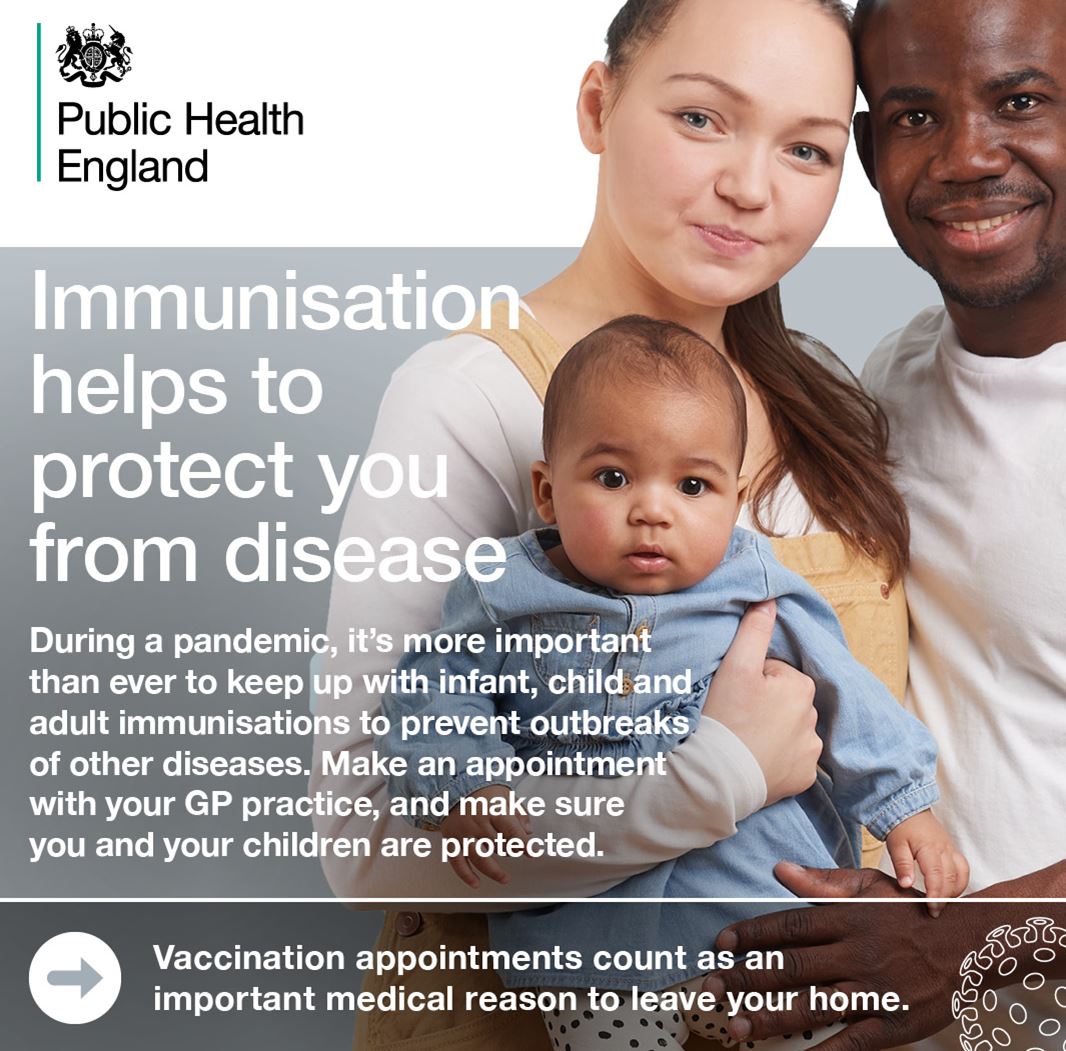 New Prescriptions Charges
New Prescription NHS Charges from 1st April 2020. These charges apply in England only. In Northern Ireland, Scotland & Wales prescriptions are free.
£9.15 per item
£29.65 for 3 months
£105.90 for 12 months
You will be charged the new amount if you collect your prescription on or after 1 April even if your GP issued your prescription before this date.
If you pay for four or more prescription items in three months or more than 14 items in 12 months, you may find it cheaper to buy a PPC.
Telephone advice and order line 0845 850 0030
General Public - Buy or Renew a PPC On-line
There is further information about prescription exemptions and fees on the NHS website.
To All Our Patients
As you appreciate the last few months have been a very busy time for the enlarged Peninsula Practice, & our staff have all been working hard to bring the two practices together as quickly & seamlessly as possible. And although much of the integration work has been completed, we would ask that you bear with us over the next few months as we move forward.
The triage appointment system has now been in operation for over three months. Dr Crockett has addressed many of the frequently raised questions regarding the triage appointment system and Care Navigation, and this document can be found below.
If you have any questions/queries/problems please contact our Patient Navigation Lead Sarah Fiddes, either in person or via email.
Please call 01394 411641 or email IESCCG.Peninsula-Practice@nhs.net
Frequently Asked Question - Triage Appointment System & Care Navigators
In response to concerns regarding the Triage Appointment System & Care Navigators the surgery has produced a Frequently Asked Question leaflet which addresseds these concerns.