This page contains information which the practice believes may be of relevance to your care.
If you are concerned about any of the information, please contact the surgery on 01394 411641.
The letter below is an example of bespoke information sent by the Practice to certain patients who are on certain medications.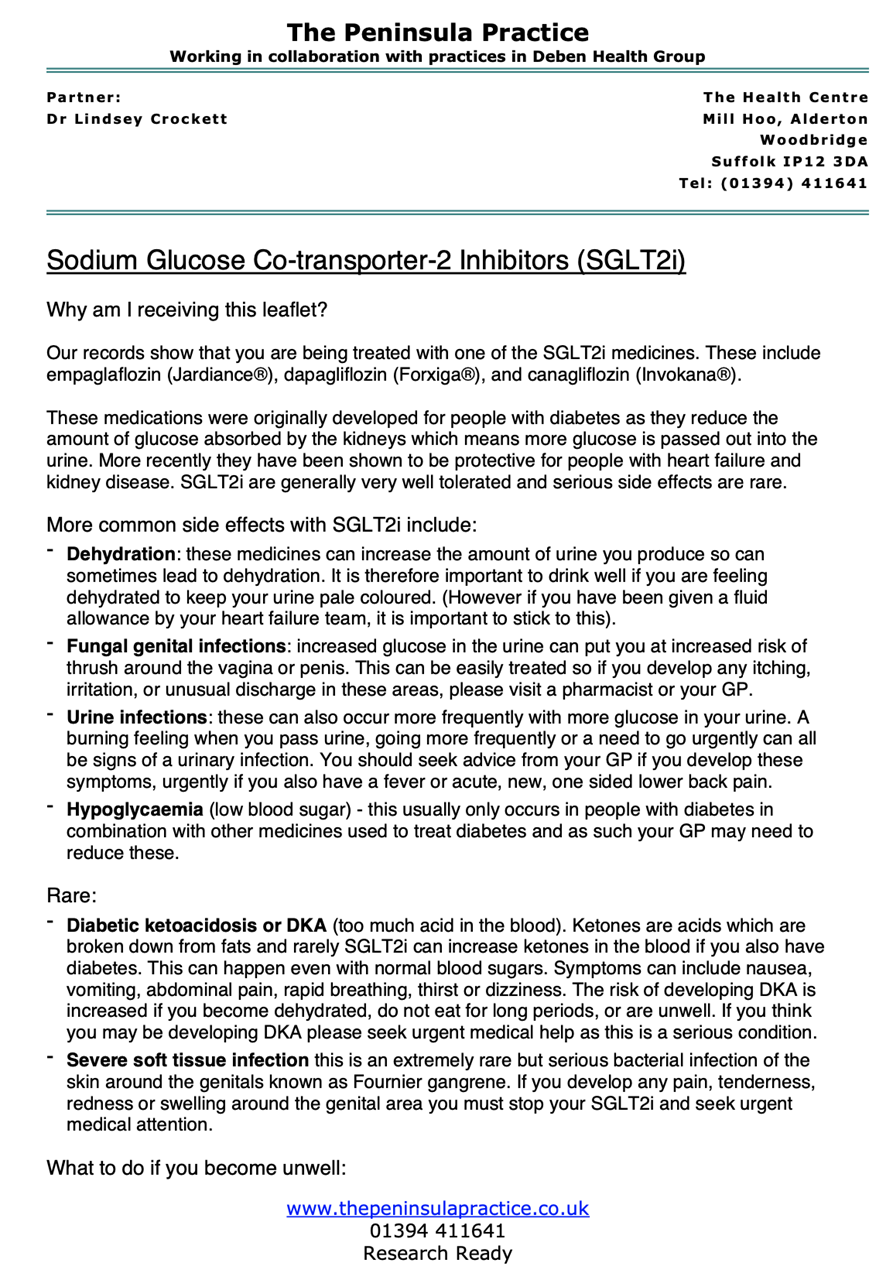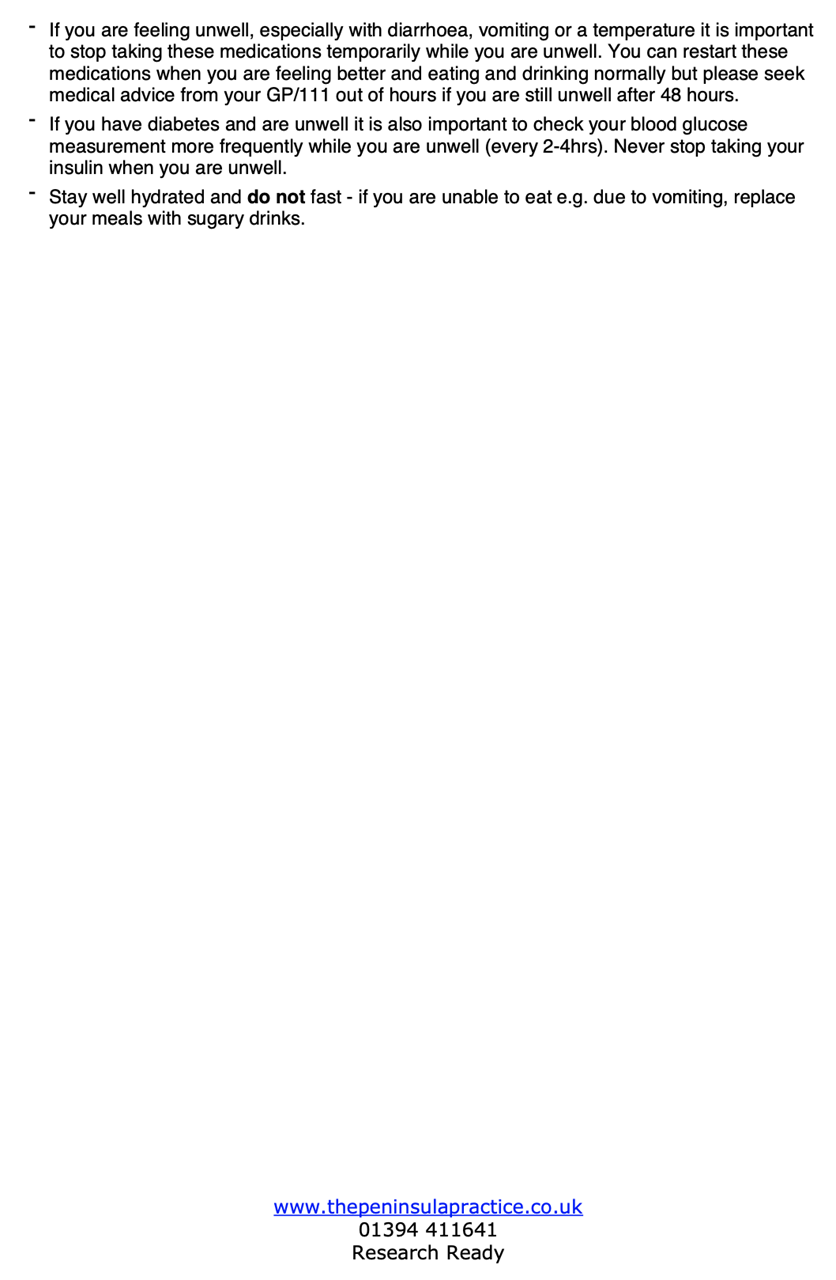 Please click on either of the above posters to see them in full screen. The TREND leaflet provides further information, click to view in full on your browser.
Blood Pressure Monitoring for Patients with Hypertension and Diabetes
We urge patients with Hypertension and Diabetes to have their own Blood Pressure monitoring machines, you can purchase one from the surgery for £18. This will minimise patients having to attend the surgery and is safer way to check your Blood Pressure in your own home (often a patient will register a false high level reading in the surgery leading to over treating).
Footcare for People with Diabetes