Patient Participation Group
The Aims of the Patient Participation Group
Are you interested in finding out more about The Peninsula practice?
Would you like to influence the development of local health services?
If the answer is yes why not complete the online forms below and we will get in touch with you. Please note that no medical information or questions will be responded to.
If you have any queries about the Patient Participation Group please contact: Sarah on 01394 411461.
Please note: Unfortunately due to the limitation on the number who can be part of the PPG, your application does not guarantee you a place. However your details can be kept on file and we will contact you in the future should a place arise.
Thank you for your interest in the Patient Participation Group.
Dr Lindsey Crockett
Who is your PPG?
If you would like to contact the PPG directly please email peninsulapracticeppg@gmail.com
The PPG is formed of volunteers; your email will be received, however the account is not monitored daily.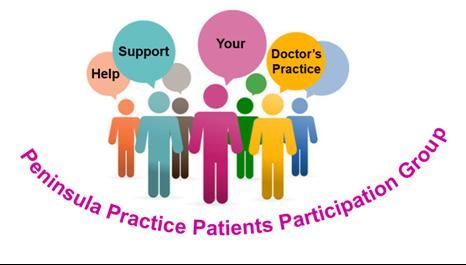 Patient Practice Group Signup
Patient Practice Group Contact Form
Patient Practice Group Minutes Archive
The Patient Participation Group Registration Forms