The Peninsula Practice is Research Active
NHS research is essential to help shape and improve future NHS healthcare. The Peninsula Practice has been involved in cutting edge national research including a new device to replace endoscopy in some cases. Dr Crockett is the principal investigator for all research at the practice, whereby she checks eligibility for patients to take part in relevant studies. You may therefore receive an invitation which will be directly from The Peninsula Practice to participate in a study - we never share your personal details. You are free to choose whether to take part or not with no obligation. Taking part in clinical research may benefit you, or others like you, in the future.
For further information ask any member of staff who can signpost you to our research nurse. Alternatively, click on the links below for further information which can be found on the Be Part of Research website or Research in Primary Care website.
www.bepartofresearch.nihr.ac.uk
Studies at the Peninsula Practice
Active Recruiting Studies
COS for Medication Adherence - The aim of this study is to develop a Core Outcome Set (COS) for medication adherence trials in primary care for adults taking multiple medications for long-term conditions.
DMed - Evaluation of an electronic decision-support system, plus training with follow-up support and performance review, for the deintensification of potentially inappropriate medications (D-Med) to prevent overtreatment in the management of older frail people with type 2 diabetes.
Live Well with Parkinson's - facilitated self-management toolkit, which aims to enable personalised care for community-living people with Parkinson's, to reduce disability and preventable hospital admissions and to improve quality of life.
IMP2ART -

IMPlementing IMProved Asthma self-management as Routine

.

An NIHR funded programme of work developing and testing a practical strategy to help practice staff deliver supported self-management for asthma as part of routine care.
Studies that are in follow up at the practice
ATTACK - This trial should give the evidence required to prove one way or the other whether aspirin should be offered to our patients with Chronic Kidney Disease to prevent heart disease or a stroke.
BICS - (Bisoprolol in COPD study). This research study is trying to find out if the beta-blocker bisoprolol reduces the number of COPD flare ups.
STATIC - (STopping Aminosalicylate Therapy in Inactive Crohn's Disease)

Aminosalicylate (5-ASA) agents have proven effective for inducing and maintaining remission in mild to moderate ulcerative colitis (UC). However, there is uncertainty regarding their effectiveness for CD.

Participants with CD in remission will be allocated to either continue their 5-ASA therapy or withdraw their 5-ASA. The purpose is to investigate if withdrawal of 5-ASA therapy is not unacceptably less effective than continuing on 5-ASA in maintaining CD remission over a 24 month period.
STREAM - (Screen and treat for malnutrition)

This trial will identify older people (75 and over) who live in their own homes who may be at risk of malnutrition. We have developed an intervention for older people and for healthcare professionals who work in Primary Care. We will identify patients who may be at risk of malnutrition, based on diagnostic criteria, and then compare our intervention with usual care, to see what effect it has on the participants' quality of life and infections over 18 months.
PANORAMIC STUDY
Ground-breaking COVID-19 antiviral treatment trial opens to recruitment in the East of England

Local GPs and healthcare professionals have today begun enrolling participants across the east of England to a first-of-its-kind clinical trial investigating the effectiveness of new oral antiviral treatments for COVID-19, which can be safely taken at home.

What is the study?
The PANORAMIC (Platform Adaptive trial of NOvel antiviRals for eArly treatMent of covid-19 In the Community) trial will assess a range of new antiviral treatments which could help clinically vulnerable people with COVID-19 in the community recover sooner, prevent the need for hospital admission and ease the burden on the NHS.

Who can join the PANORAMIC study?
Anyone can join the study if they are aged 50 years and over, or between 18 to 49 years with underlying health conditions that make them clinically more vulnerable to serious complications as a result of a COVID-19 infection. All participants also need to have had a positive COVID-19 test and be within five days of the onset of symptoms.

Taking part is easy
People with a positive PCR test for COVID-19 will be contacted by the trial team or a local healthcare professional, such as a GP or a research nurse, to consider enrolling in the study. Alternatively, anyone who meets the eligibility criteria can also sign-up to take part in the study directly through the trial website: www.panoramictrial.org

All participants can take part from their own homes, without needing to visit a clinic or hospital. Participants will either be allocated to the new antiviral treatment arm (which they will follow in addition to standard care) or to the standard care arm, with treatments sent via courier.

You can read more about the study launch in the East of England on our CRN Eastern website
ATTACK – Aspirin To Target Arterial Events in Chronic Kidney Disease
Why is the this study important?
It is estimated that there are at least 5 million people with Chronic Kidney Disease in the UK that are at increased risk of Cardiovascular Disease – this trial should give the evidence required to prove one way or the other whether aspirin should be offered to our patients with Chronic Kidney Disease to prevent heart disease or a stroke.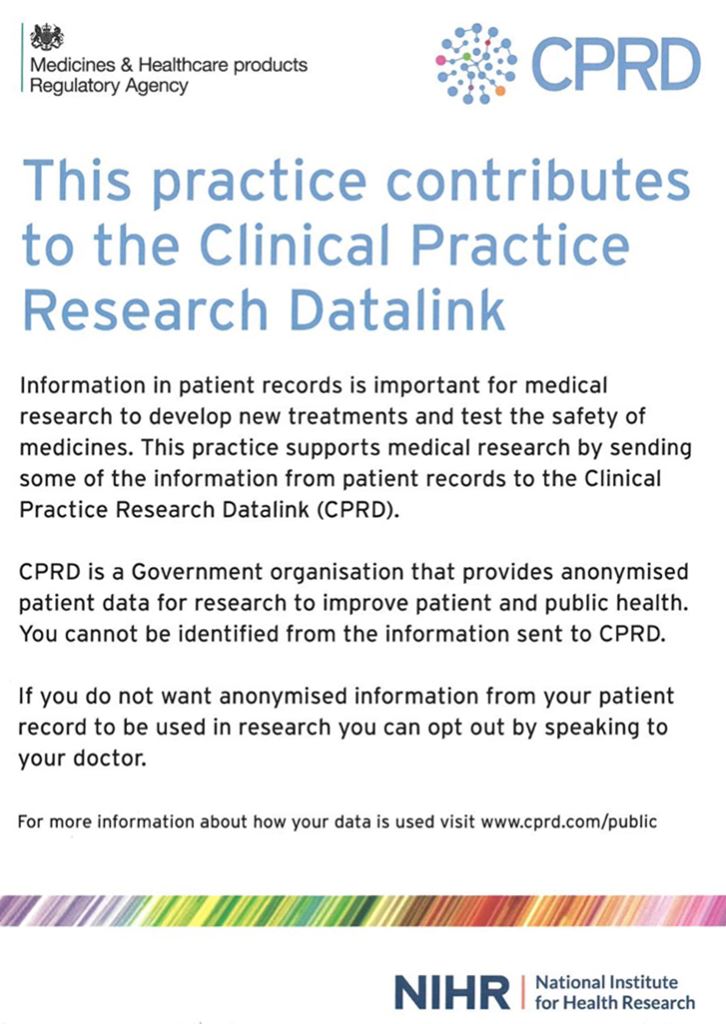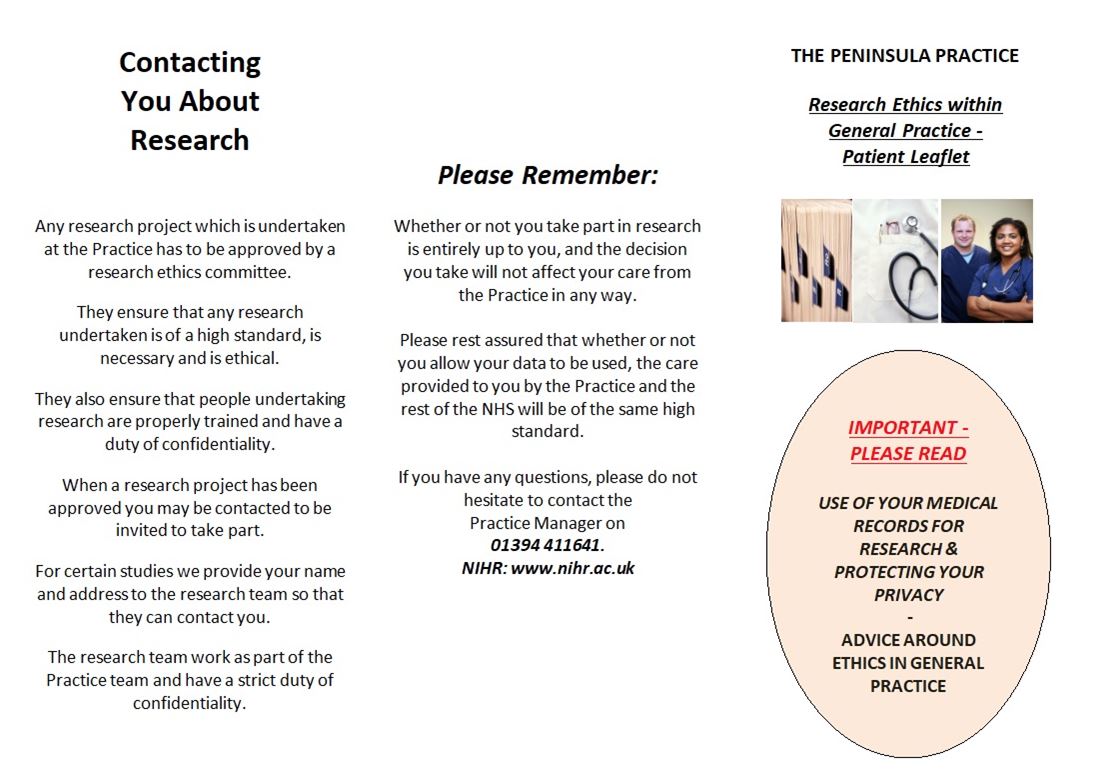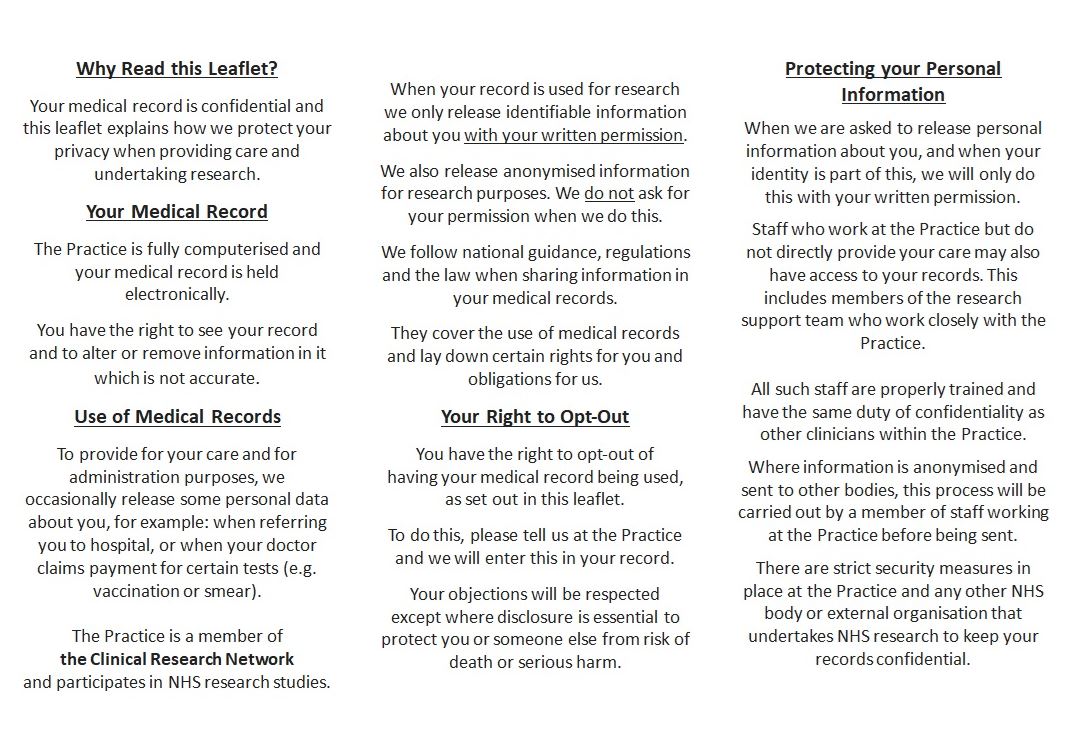 Research Outcomes
Psychological impact of Covid – an international study
This was a study that Peninsula Practice participated in, looking at the psychological impact of covid over many countries.
As some of the findings of this study have now been published and more papers are on their way, Professor Rathod shared some personal insights presented at a recent Global Health Conference.
Professor Rathod is grateful to every participant who helped with the study.